Thank you for supporting the ministry as we endeavor to reach Kenosha for Christ!
Simple and secure. Give a single gift, or schedule recurring giving using your checking account, debit, or credit card.


Text GIVE to 262-261-8118

Text giving uses industry-leading security to protect your personal information, and is never charged to your phone bill. Currently only available in the US.

To edit your gift, text EDIT to 262-261-8118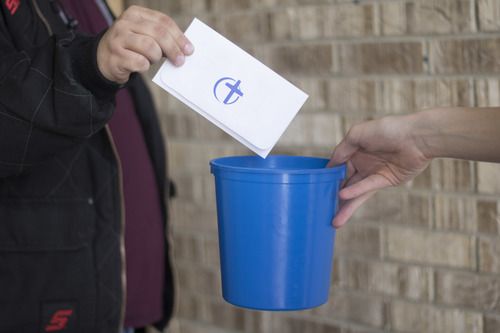 Three Month Tithe Challenge
Countless people experience God's blessings when they tithe, but often the first step is the hardest one to take. The Three Month Tithe Challenge is a great way for you to step into the tithe. The Bible asks us to give our first 10% back to God through your local church, while trusting him to bless the rest. The Three-Month Tithe Challenge is based on God's promises in Malachi 3:10-11 and is a practical way for you to trust God and the church with your giving. Here's our commitment to you: if you tithe for three months and don't see God's faithfulness in your life, we will refund 100% of your tithe.
Listen to Pastor Andy teach on why the Church practices the tithe.

For where your treasure is, there your heart will be also.
Matthew 6:21
Are you tired of always worrying about money? Do you know what the Bible says about money? At this event, we will review basic financial strategies based on the truth of God's Word. In it, we will cover the topics of budgeting, debt elimination, savings, and honoring God with our finances.